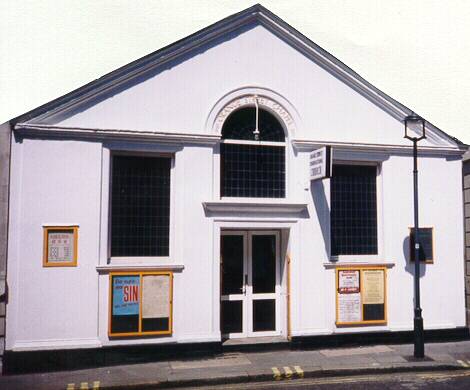 Orange Street Congregational Church, Orange Street, Leicester Square, London, WC2H 7HR
(The church is behind the National Gallery)
Telephone & Fax: 020 7321 0373
---
This is a Bible-based Protestant Evangelical Church.
We read the reliable text of the King James' Authorised Version Bible.
Our immediate task is to alert God's servant peoples among the Christian nations,
to spread the Gospel of Christ's Kingdom, and of His Coming to Earth.
To survive the coming judgments there is only one way:
To repent and return to God and believe the Gospel of Jesus Christ
and honour God's Laws
And this is his commandment, That we should believe on the name of his Son Jesus Christ,
and love one another, as he gave us commandment. And he that keepeth his commandments dwelleth in him,
and he in him. And hereby we know that he abideth in us, by the Spirit which he hath given us. 1 John 3 verses 23-24.